Born in 1997 in a celebrity family, Wynton Harvey is a social media personality, photographer, and fashion enthusiast. Above all, he is the son of a famous American personality—Steve Harvey. To people's knowledge, Steve Harvey is a popular American television host, actor, producer, and comedian well-known in the entertainment industry.
The young internet celebrity, Wynton Harvey, has gained immense popularity and fame quickly. From being a great photographer to an excellent human being, and a strong social media personality, Wynton Harvey is known for all good reasons. 
That's not all!
Keep reading the blog to know more about Wynton Harvey's personal life, family, career, and other things.
Let's get started.
Key Facts About Wynton Harvey
Herein, we have mentioned some details about Wynton Harvey to help his fans know him better. 
Son of Famous Celebrity: Steve Harvey
As mentioned above, Wynton Harvey is the son of the famous American celebrity, Steve Harvey. He came to the limelight for being the son of a celebrated parent. He looks quite similar to his father. Born in 1957, Steve Harvey needs no introduction. He has become a household name. He is a great host, producer, comedian, and actor famous worldwide. 
Steve Harvey is mainly known for hosting popular shows like The Steve Harvey Morning Show, Celebrity Family Feud, Family Feud, and Family Feud Africa to name a few.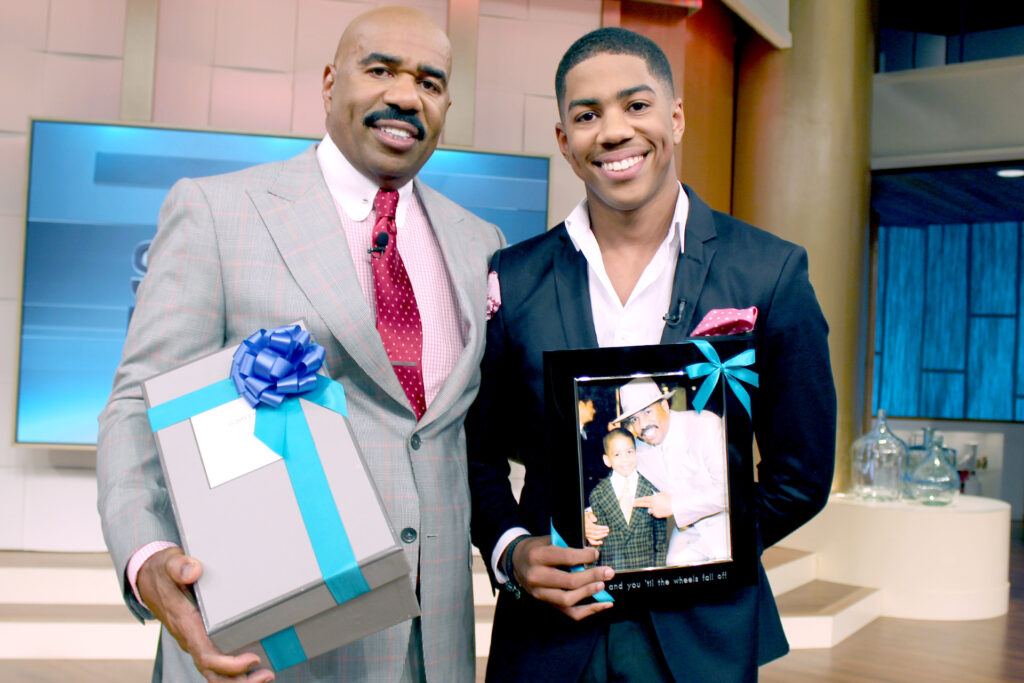 He started his comedy career in the early 1980s and was a host of shows like Showtime at the Apollo and The Steve Harvey Show. Apart from being a great comedian and host, he is also a well-known author and has written books, including Act Like a Lady, Think Like a Man, and Jump, Take the Leap of Faith to Achieve Your Life of Abundance.
He and his wife Marjorie Bridges also run and manage a nonprofit organization focusing on youth education. Steve Harvey has even won many awards like Daytime Emmy Award, Marconi Award, and many more. 
Talking about his personal life, Steve has been married thrice and is a proud father to 7 kids. Wynton Harvey is the son of Steve Harvey and his second ex-wife, Mary Shackelford.
Wynton Harvey Is The Last Biological Child Of Steve Harvey
You might be surprised to know that Wynton Harvey is Steve Harvey's last born. Yes, you read that right! Steve Harvey has a quite big family. He has been married thrice and has 7 kids. Of all 7 kids, 4 are his biological kids and 3 he adopted with his wife Marjorie Bridges. Wynton Harvey is his last biological child from his second ex-wife, Mary Shackelford.
As already mentioned, Steve Harvey adopted 3 kids with his wife Marjorie Bridges, making Wynton Harvey his last born. 
Being a child to a famous father ultimately brings immense success and respect to your account too. Whether you want it or not, you eventually become part of the limelight. However, this is not the case with Wynton Harvey. Though he is the son of Steve Harvey, Wynton has established his own identity. 
He is known for having great photography skills. Wynton has had a keen interest in photography since his childhood only. He always wanted to be a photographer. Apart from being a professional photographer, he is also an occasional model. He shares his lot of work on his social media account. 
He even has a website where you can see excellent work done by him.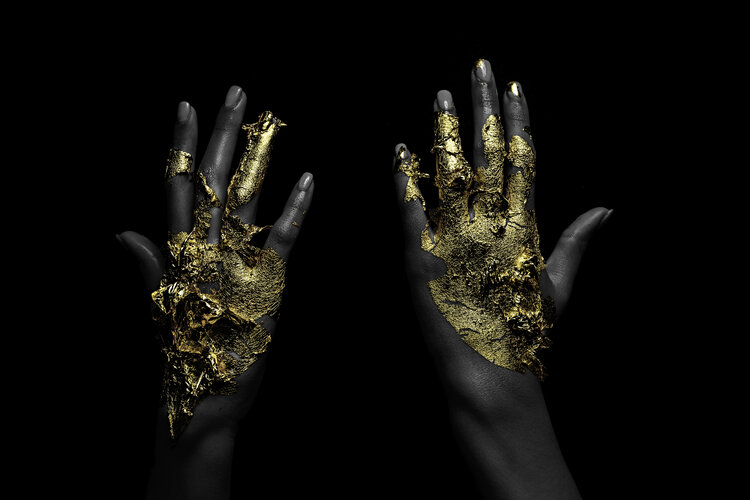 As per some sources, Wynton Harvey is currently dating Taylor Gordon. Taylor is a fashion blogger and Ed Gordon's daughter, who is a well-known journalist. 
Both Wynton and Taylor met on the TV show. The two have been dating since 2016. Wynton has always been very vocal about his relationship. He announced his relationship with Taylor Gordon on his Instagram account where he shared a post celebrating their first anniversary in 2017. 
Maintaining a relationship for so many years at such a young age is a big thing in today's time where people don't take relationships so seriously.
Wynton Harvey is a well-known social media personality. He is quite active on his Instagram account. He has around 92.8k followers. Wynton often posts content related to his personal and professional life. 
It seems that he is loved by people from all walks of life. 
View this post on Instagram
Let's Wrap Up
Above all, Wynton Harvey is a great artist, model, social media star, and a proud son. He is also a philanthropist just like his father.
We hope you like the article. Stay connected with us for more updates and information on celebs, lifestyles, beauty, businesses, and many more. We post unique and high-quality content that engages our audience. All our blogs are informative, user-engaging, and unique.
Tags :