When you're planning your next vacation, it can be tempting to let costs factor into your decision-making process when choosing where to travel and how long to stay there.
However, there are plenty of ways to take a vacation without spending an exorbitant amount of money, as long as you put in the research beforehand and make your vacation needs a priority during your travels. Here are six easy ways to save money on your next vacation.
Easy Ways to Save Money on Your Next Vacation
#1. Travel During the Off-Season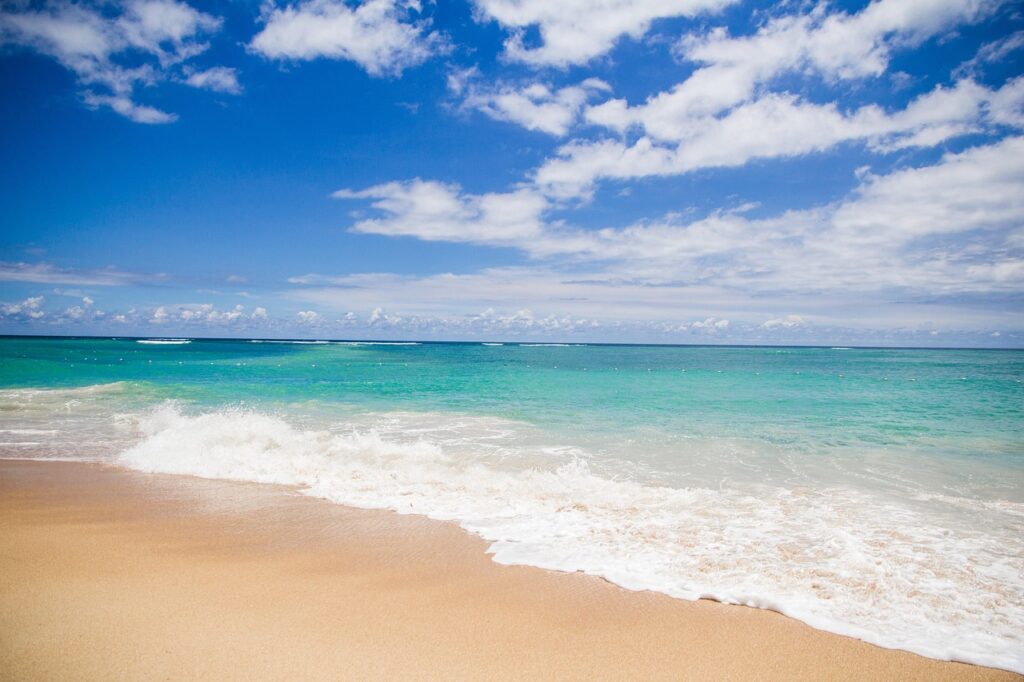 By traveling during the off-season, you will save a lot of money. There are many benefits, but the main one is that you will be able to find cheaper flights and hotels.
This means you can go to more places like Gainesville, Florida without having to break the bank! With fewer people in your destination city or town, the prices of food and lodging are lower.
Travel During Peak Times: If you travel during peak seasons like Christmas or summer, then chances are you'll have to pay more for everything including airfare and accommodations.
It might be worth it if it's your dream destination (especially if your goal is just relaxing), but if not, then don't let these prices keep you from going somewhere else that has an amazing time all year round – like Maine in fall!
#2. Look for Discounts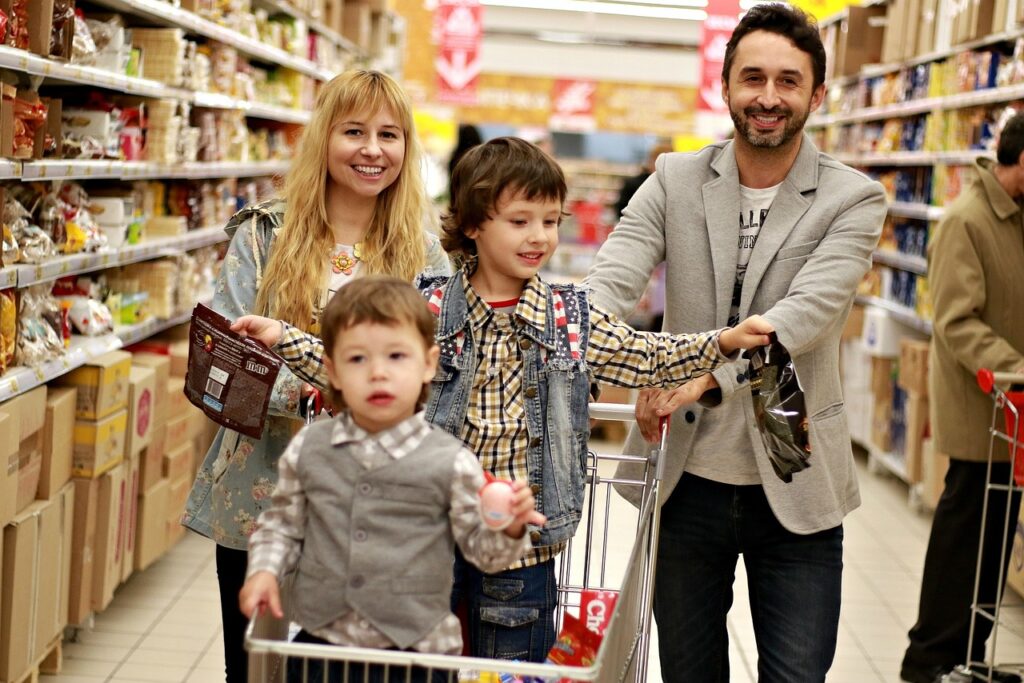 When traveling, make sure you keep your eyes peeled for discounts. There are tons of ways to find them, from checking the airlines website for deals and using coupon codes to using travel aggregators like Kayak and Hotwire.
Make sure you stay up-to-date with all the different deals by following Travelocity's Twitter feed. You can also subscribe to airline newsletters that will send you a few emails a week with what they have going on. If you're looking for hotels or rental cars, sites like Priceline and Expedia usually offer deals as well.
In addition, don't forget about things like free Wi-Fi or breakfast buffets that may be included in your hotel stay and could save you some money!
#3. Use Points and Miles
1. Sign up for an airline's frequent flyer program, like Delta SkyMiles or United Airlines MileagePlus Club
2. Shop at stores that have loyalty programs (like JCPenney or Macy's)
3. Take surveys online (such as with Opinion Outpost)
4. Use apps and search engines (such as Ibotta) to get cash back on groceries, gas, clothes shopping and more
5. Get cash back by shopping on sites like Ebates or Giving Assistant
6. Track your spending with a tool like Mint, it would be cheaper.
#4. Stay in Hostels or Couchsurf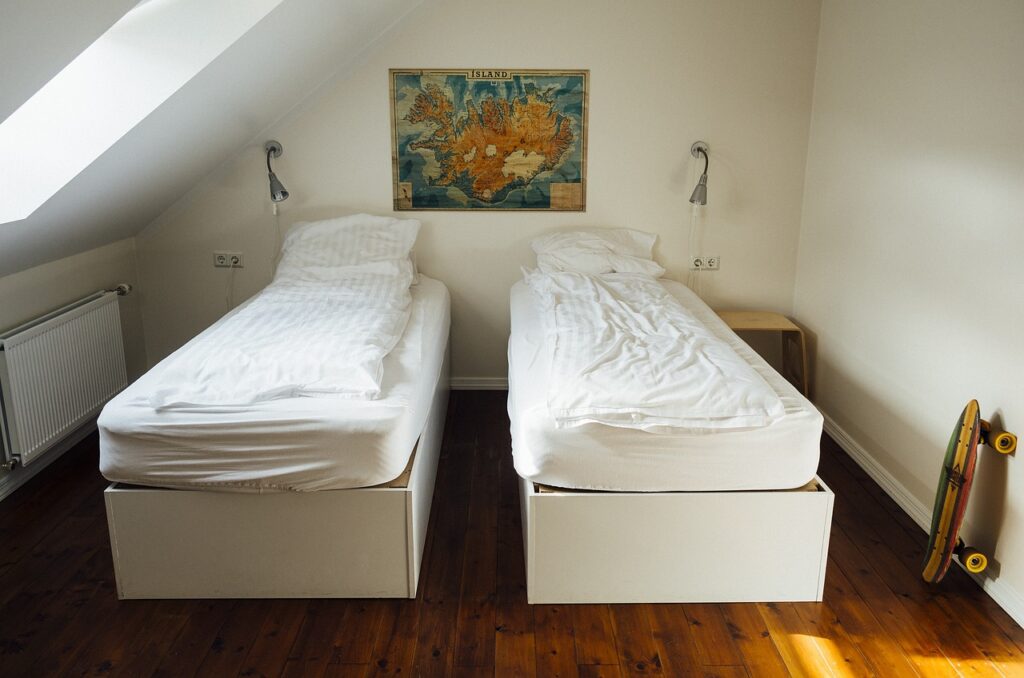 Hostels are usually cheaper than hotels, and the rates can be as low as $10 per night. While staying in a hostel will not provide you with luxury accommodations, it does offer an opportunity for you to meet people from around the world.
If you're feeling really brave, find a Couchsurf host. These people have rooms that they allow travelers to stay in for free or at a minimal cost. In return, they just ask that you cook them dinner or act as their tour guide for the day!
#5. Eat Locally
One of the best ways to save money while traveling is by eating locally. You'll be able to avoid tourist traps and have an authentic experience. It's also a great way to get in touch with the local culture and learn about their food and customs.
This can also be a great opportunity for you to show your kids that there are many different cultures, which will broaden their perspective on life.
#6. Use Public Transportation
Public transportation is a great way to save money when you're traveling. It can be a little more time-consuming, but it can also be much cheaper than taking a cab or renting a car.
You'll need to do your research ahead of time, though, because some countries and cities offer better public transportation than others. Some places even offer free public transit!
If you're looking for more information, check out the government website for whatever country or city you're visiting.
Conclusion
Luckily, there are many ways that you can save money on your next vacation. You can start by staying at home and using your own backyard as a destination for your next family getaway.
When you stay at home, you will save money on the cost of the flight, accommodations, and food. Another way that you can save money is by taking advantage of any free nights or weekends that you have in your schedule. These free nights and weekends allow you to explore new places without breaking the bank.
Additionally, make sure that you do research ahead of time so that when it's time to book a hotel room, rental car, or any other travel expense, you know what deals are out there for savings.
Tags :