1. REORGANIZES OR REDESIGNS YOUR DISTRIBUTION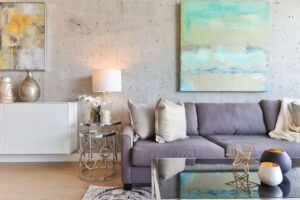 Sometimes space doesn't work, you don't feel comfortable in it and you don't know why. Maybe it's because you haven't yet found the right distribution for you. It is not necessary for the house to be set up in this manner. Perhaps your living room should be your work area or your little ones' play area. Because, by how you live your house, those are the activities that you practice the most.
Redesigning your home doesn't necessarily mean that you have to change everything because, quite often, even a simple color change of the room's theme can do wonders.
2. CLEAR SPACES
The energy that moves at home sometimes stagnates between so many things that we have. I propose to clear your spaces, starting with the floor. Especially the areas of passage. They are the communication of your home. If they don't work, the rest doesn't flow.
3. A PLACE FOR EVERYTHING
This is something that, in addition to clearing the space, will serve as your clutter remedy. The answer to the question of how to get a neat house is to put everything in its proper place. Know where your site is so you can easily return it once you've finished using it.
4. AESTHETIC AND FUNCTIONAL AUXILIARIES
Lean on attractive baskets or trunks that can be seen due to their beautiful nature. There is a very functional and aesthetic option that does not require bulky furnishings.
5. ORDER THE SPACES SEEN
I don't know about you, but I adore showcases, nightstands, and almost any piece of furniture where I can display my treasures. It seems to be the most personal way to decorate your house and to talk about you. But, of course, those spaces are double-edged. If they are cluttered with things, the feeling they produce is quite negative. Put this type of furniture in order if you have it. Remove everything that does not inspire you when you view it or disrupts the space's equilibrium. It will help you balance.
6. CREATE VIGNETTES THAT INSPIRE YOU
If you are not sure what to do with those gaps, with your shelves or spaces, I encourage you to create vignettes or compositions of elements. Creating personal corners with your favorite pieces that make your eyes and heart happy every time you look at them, is easier than you think.
7. SUBLIMINAL MESSAGES
To feel fresh, you must be surrounded by an atmosphere that inspires you. If you've ever read a book that recharges your batteries, it may be because its message helps you release endorphins.
Imagine what it would be like if you had in your favorite corners, those where you like to spend more time, messages that encourage you to achieve what you want or to remind you of important events and people in your life. Write down that phrase that makes you vibrate and frame it. You can embroider it, paint it, and draw it, whatever suits you best. In addition, it will always be charged with that beautiful energy that you have while you create it.
8. GET THOSE PIECES THAT INCREASE YOUR COMFORT
Cushions, poufs, footrests, armchairs. These are elements that make a difference at home. As well as the fabrics, the softer and fluffier, the more comfortable.
If investing in large pieces is impossible for you at the moment, do it in small pieces that can have many lives and that help you enjoy more at home. Reading in a hard chair with your feet on the floor is not the same as with your back on a good cushion and your feet up. Don't you think?
9. POINTS OF LIGHT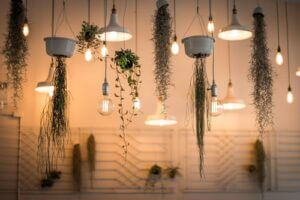 Light, in general, is essential, but points of light in important sections of the house help to build home and family environments. Lamps or sconces are your allies for that.
Identify the corners where you spend the most time and how you would like to feel in them. If you want to be calm, warm light with a translucent screen that filters the light will help. If you require more concentration, more focal lighting is recommended. For meetings with friends, the wall lights or points of light towards the ceiling will illuminate the room well without dazzling.
10. A TOUCH OF AROMATHERAPY
One of the most important aspects of any room is the fragrance. In addition to helping you feel good, it can improve your energy in an instant. Surely it has happened to you having to leave a place because its smell, although not unpleasant, makes you feel uncomfortable.
I imagine that at home it does not happen to you, at least not to that point, but you can improve it even more. The fewer chemicals used in natural essences and candles, the better. Diffusers are becoming more and more important in a décor that looks after you.
And here are my ten ideas for you to turn, little by little, your home into an environment that inspires you every day and helps you live better. It may seem impossible that simple gestures can have such a large impact, but I assure you that you will notice, and I would love for you to tell others about it.
Tags :