Yves Saint Laurent cologne (YSL) owned by Yves Saint Laurent, is a brand that made a name for itself over the years. It is the go-to brand for ladies and gentlemen that love perfumes. And the brand doesn't disappoint at all by providing the best fragrances to its customers. The founder of the company established it in 1964 to cater to all tastes. He first created women's perfumes before venturing into men's perfumes. According to Yves Saint Laurent, men are not exempt from smelling nice. From mild, suave, sophisticated, heavy, spicy, floral, woody, exotic, and so on, the brand has it all for both genders.
YSL Rebranding Strategy
In the early 80s, YSL decided to produce a brand of manly and timeless scents which were widely accepted. Then many years later, YSL rebranded to produce a more modern version of their products. This is why YSL used stars like Lenny Kravitz to model its products. Most celebrities like YSL products and what the company stands for, so they were happy to work for the brand. According to them, using Yves Saint Laurent products fit their aesthetics and lifestyle. They have tested YSL colognes, hence why they trust the brand.
Examples of YSL Men's Perfumes
L'Homme Winter L'Homme Winter is that perfume you need for the winter season when your body needs pampering. In winter, the sky gets dry due to a drop in weather and humidity, making it difficult to find the right scent. This is because most perfumes dry off faster and the fragrance doesn't stay long when sprayed on dry skin. The knowledge of this prompted YSL to manufacture a suitable winter cologne that is perfect called YSL L'Homme Parfum Intense. It's heavier, more exotic, and deeper than the summer version.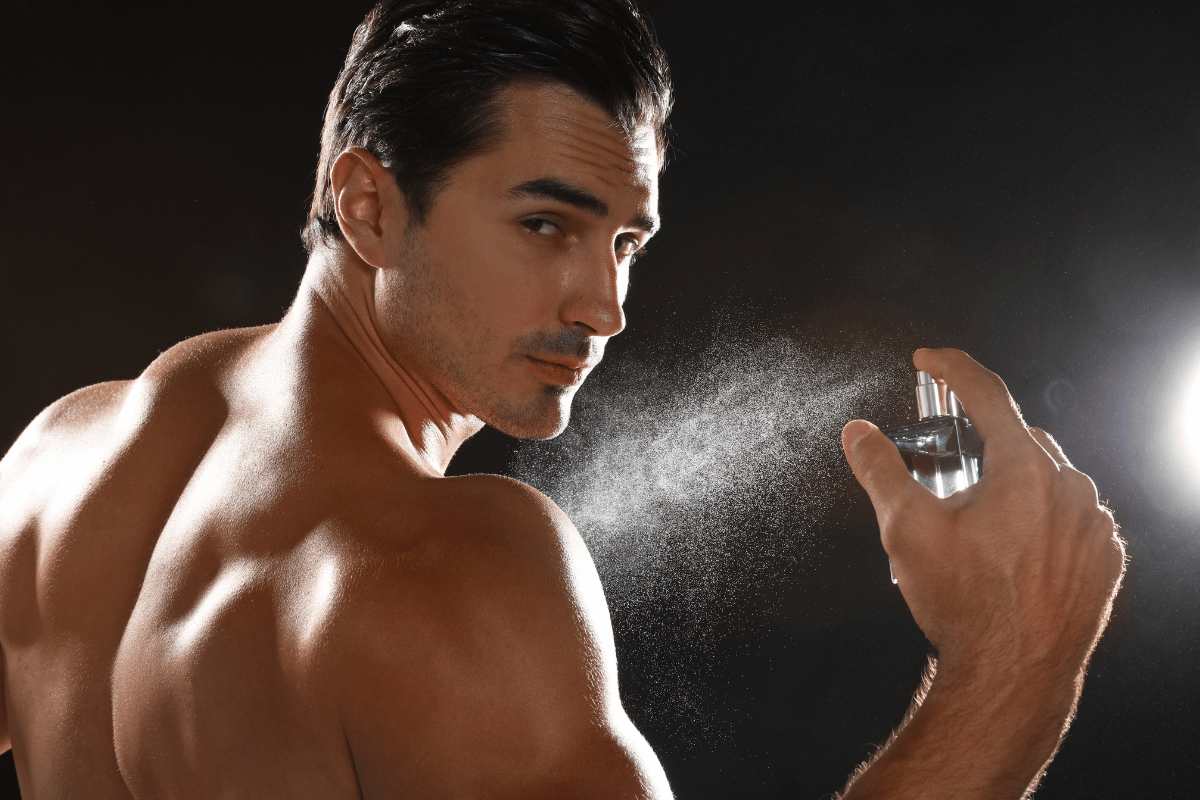 Ingredients: Cedar, spice, citrus, amber, leather, ambergris, and many more.
Scent: You can smell the very strong woody, leather, and amber smell on your skin when you use it. This is followed by a spicy and citrus smell. The stronger ingredients are responsible for the long-lasting power of L'Homme winter men's perfume.
When to use: This is an ideal winter product. The best application method is to first apply moisturizer on your skin before spritzing on the perfume.
YSL Kouros This is one of the oldest and most sought-after men's perfumes from YSL because of its longevity. This is why its users dubbed it a classic, but modern perfume.
It has Jasmine, musk, tonka bean, cinnamon, amber, clary sage, oakmoss, patchouli, leather, honey, geranium, vetiver, coriander, and bergamot.
Smell: Kouros is popular for its timeless, masculine ruggedness that evokes an earthy, woody, and masculine scent. When to wear: Kouros is best suited for colder climates at night. If you have a night out or a date, wear Kouros due to its alluring and bold fragrance. The smell can last as long as 12 hours on your body.
L'Homme Travel cologne This is a set of cologne made for men that travel a lot and always want to stay fresh. Apart from that, people buy this particular product as a gift for others. The product package has a small spray bottle and a much larger cologne bottle. Nevertheless, both bottles are small enough to fit in your exercise luggage or purse. If you wish to smell like YSL all day, simply spray the
Yves Saint Laurent L'Homme cologne twice a day.
Ingredients: It has many ingredients like lemon, bergamot, tonka bean, ginger, and spices.
Fragrance: It has a blend of floral, spicy, warm, and citrus smells.
When to spray it: You can spray it in the fall and spring seasons. Additionally, it should be used during the day.
Y Eau de Parfum This cologne, well-known for its youthful, manly, and contemporary fragrance, came out six years ago.
It has Vanilla, frankincense, geranium, balsam, juniper, tonka bean, cocoa, citrus, and so on.
Scent: The mixture of all the ingredients gives a spicy, woody, yet aromatic scent.
Usage: It is an all-season and all-day scent, a characteristic that makes it unique. It is an all-around cologne that lasts longer than most colognes in the market. This means that you won't finish the bottle anytime soon.
L'Homme Summer Many cologne users have said summer brings out the best in their choice of cologne. For this reason, they opt for YSL summer perfumes and enjoy the different summer scents. Most people prefer perfumes in the summer because the heat increases the perfume's sillage and absorption. Moreover, the heat makes you want to use a lighter, cool perfume that is cool to the body. So it is important to spray a light dose of the cologne in small quantities. You may apply again if you feel the scent has faded from your body.
Ingredients: Spices, and citrus, to mention a few.
Scent: It boasts a woody and aromatic scent with a mix of citrus. The end result is a feeling of freshness and crispness. You will also smell good, even after working laboriously.
When to use: It is better suited in the daytime during summer.
Conclusion
Lastly, Yves Saint Laurent colognes are renowned for their high quality and luxurious smell. They are no doubt the best of the best and dedicated to making their customers smell heavenly. YSL has perfumes for all seasons and occasions. However, always remember to test if a perfume is good for your skin before buying one.
Tags :