Fashion blogging is a very popular and lucrative niche on all social media sites today, but it's particularly popular on Instagram. Millions of individuals now use Instagram as a valuable resource, and its active network of fashion-forward users makes it a great place to meet others who share your interests and express your sense of style.
Instagram is a fantastic channel for fashion brands to find new clients. Instagram users can upload interesting material and promote their brand's thanks to the platform's many functionalities. It has the potential to be a potent tool for boosting brand recognition, and sales, and developing unique stories. This post will demonstrate how to create an Instagram fashion blog that will benefit your brand.
How To Increase your Instagram Followers ?
You should concentrate on gaining more followers who are likely to engage with your company and converting them to paying customers if you want to raise the exposure of your Instagram profile and increase sales.
Amazing content is the key to gaining followers on Instagram. Utilizing tools and services can help speed up the process, while different strategies can maximize engagement. To make sure your account reaches its full potential, look for the best IG growth service that will help you gain real Instagram followers organically.
Paid ads are another great way to reach a wider audience on Instagram, in addition to the organic approach. Instagram's paid ads use powerful algorithms to ensure your ads are seen by the right people. Social media has powerful targeting capabilities, allowing businesses to tailor ads to a specific audience and maximize the reach of their campaigns.
Identify your brand image
Establishing your unique brand image is an important step when creating a successful fashion blog with Instagram. It involves taking the necessary time to carefully identify a specific style or type of fashion that best represents your business's core values and mission statement. This will help you create consistent content that resonates with your target audience and establishes an effective presence on Instagram.
Additionally, you can craft a distinctive style and aesthetic for your Instagram page that differentiates you from the competition and helps establish your brand's presence.
Create an Instagram content plan
If you want to maximize your social media presence on Instagram, you must develop an effective content strategy. Make sure that all of your posts are interesting and catered to the requirements of your target audience by developing a strategic plan. To start, outline the types of posts you want to share such as product shots, lifestyle images, and outfit inspiration that will inspire action from your followers.
Focus on sharing valuable content such as informative articles and videos that showcase your brand's unique offerings. Additionally, you'll need to determine the frequency of posts that works best for your brand and schedule them accordingly for maximum impact. In addition, don't forget to include an analytics strategy in your plan to track progress and measure success.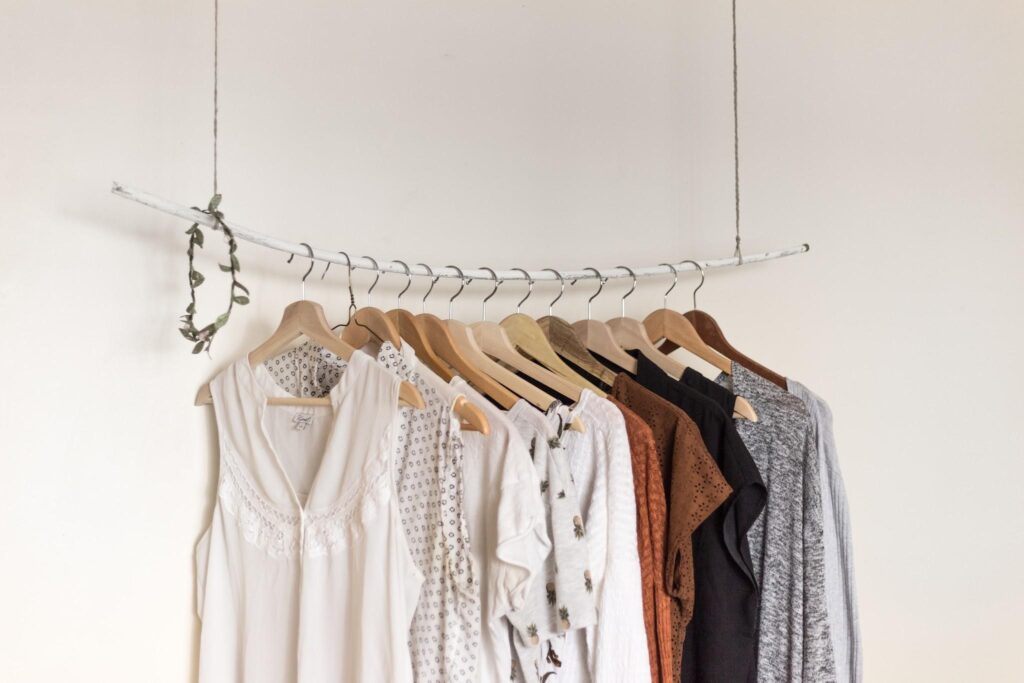 Use Instagram Stories
The Instagram Story feature is a potent tool that marketers can use to connect with their followers and engage with them more deeply. With Stories, you may highlight exciting discounts and special promotions, give your followers an insider's look at your brand's daily operations, offer practical fashion advice and suggestions, and much more.
You have the opportunity to forge deep connections with your followers and involve them in the development of your business with Instagram Stories. Brands with the most engagement tend to post at least 17 Stories each month to keep their audiences engaged. Furthermore, by using hashtags and location tags when creating your Stories you can reach out to a much broader audience.
Analyze your performance
When trying to figure out what kind of material resonates with your target audience, it is crucial to analyze your Instagram performance. With Instagram's powerful analytics tools, you can track and measure the success of your content strategy.
You can get information on how to increase your reach, engagement, and return on investment (ROI) for your Instagram page by carefully monitoring key performance metrics like your follower count, engagement rates, and top-performing posts. Such data is essential to refining and optimizing your content strategy in order to drive maximum success on the platform.
Conclusion
Starting a fashion blog with Instagram for your business requires dedication, planning, and hard work. You can create a strong brand identity, provide interesting content, and develop a devoted audience by using the strategies described in this article. Remember to stay authentic to your brand and be consistent with your posting schedule to achieve success on this platform.
Tags :