When you are remodeling your kitchen, choosing the right countertop is as important as choosing the right kitchen cabinets. A durable, stylish, and affordable countertop adds to the functionality of your regular kitchen. There 3 to 4 main options in countertops. If you are confused between marble countertops and a granite countertop; the following discussion will clear your doubts.
Both marble and granite countertops are naturally beautiful, stylish, and durable but some of their specifics can be differentiated. Both serve in their own ways but you can only choose one. So let's make it easier for you by elaborating some of the points in detail. This way you will have an idea of both the type of countertops. You need to know about the looks, the texture, the maintenance, and the quality of these countertops.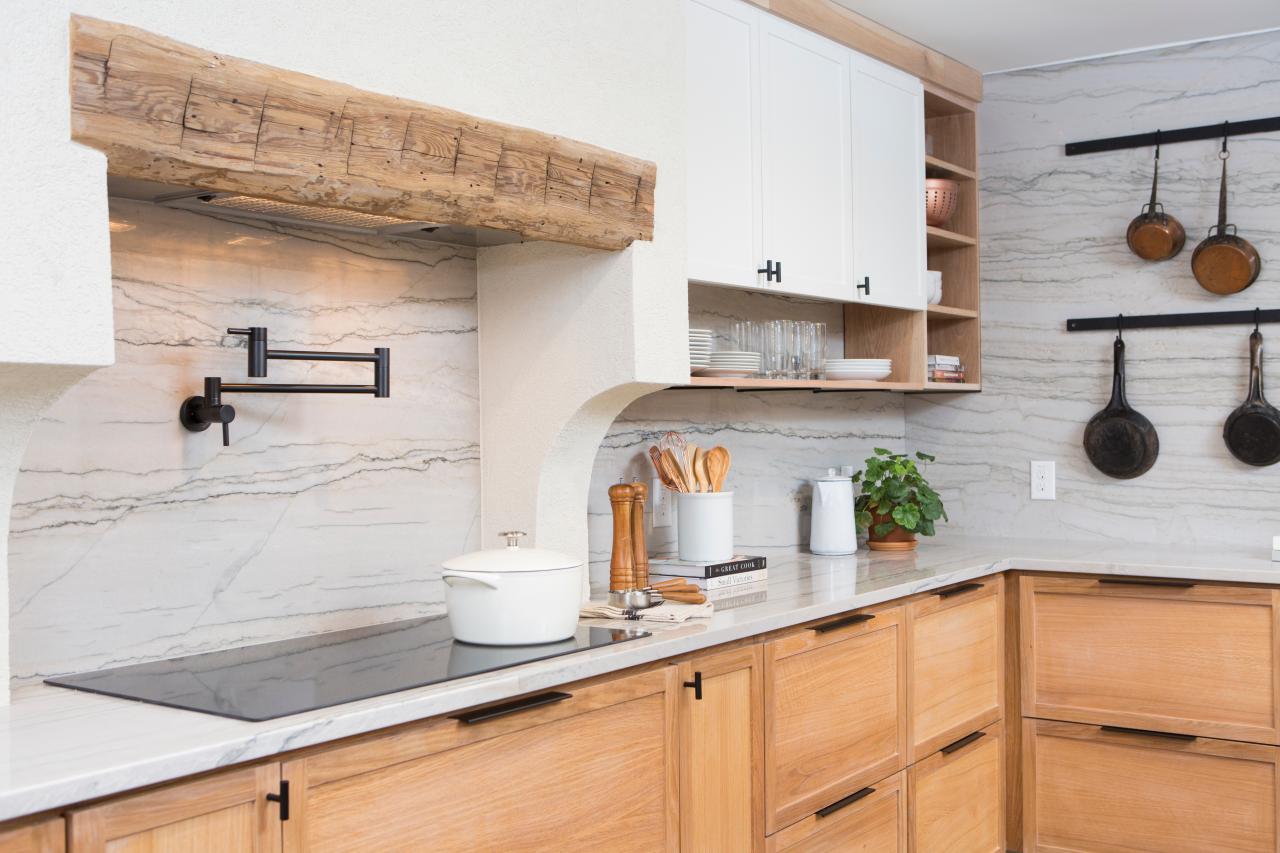 Here are some points based on which you can draw a comparison between marble countertops and granite countertops:
Appearance
Hardness of material
Durability
Care and maintenance
Cost
1. Appearance:
The appearance of a countertop depends on the texture of its material. In that case, Reston marble countertops have a pattern of veins consistently running through them. The pattern on marble is larger than granite. It adds to its natural beauty. The veins are naturally in contrast with the marble slab. For example, a grey slab might have blue veins in it.
As the name suggests, specks of grains appear on the surface of a granite countertop. The grains usually vary in color. So, a granite countertop might have hues of pink, orange, brown, blue, red, etc. in darker tones. A granite slab can be speculated properly in the form of a larger slab.
2. The hardness of the material:
Marble is softer than granite naturally. So marble needs to be handle with care as it is porous. This property makes it prone to stains and heat. Despite being soft in material, marble countertops are resistant to chips and scratches.
As compared to marble, granite countertops are harder than them. They are also porous and resistant to chips and scratches. They can withstand cracks, stains, and liquid better than marble does. But care has to be taken in both respects.
3. Durability:
As far as durability is concerned, it is measured with the hardness of the material. In this case, granite countertops are more durable than marble countertops. Granite is harder than marble which is why it is heat and moisture resistant. Whereas, marble is softer in the material which makes it less durable.
For durability, both marble and granite countertops are properly sealed every one or two years so that they do not penetrate any liquid or stain. Both types require sealing for a long-lasting experience.
4. Care and maintenance:
Both the stones require good care and maintenance but marble countertops need high maintenance. They are soft and porous which is why you should be careful with hot pans and other heat-generating appliances. Acidic foods and spills can also damage the marble. For that quick and on-time cleaning is required.
Granite as compared to marble needs low maintenance. Cautions are also required for this one but you should be moderate while maintaining a granite countertop. Just clean the spills right away and that will work.
5. Cost:
In terms of cost, granite countertops are slightly lower in price than marble countertops. Marble as a stone is expensive itself. For kitchen accessories, their value increases with their quality.
Granite's price starts at $75 per square foot. Whereas, marble starts with a minimum of $100 per square foot. And with installation prices can get higher than this. But overall slightly more expensive than granite. It also depends on the quality of the countertop material, pattern texture, and design.
Conclusion:
If you want to install an elegant, reliable, and durable kitchen countertop, both granite and marble countertops Herndon can serve efficiently. It solely depends on your requirement and taste in home décor. Both types of countertops have their highs and lows. If you wish for lasting beauty in stones, you can consider any of them following your preferences.
Tags :