A bridal jewellery comprises of many accessories. Whether it is the elegantly dazzling earrings or the beautiful Matha Patti, the Kamarband that adds to the charm, or the bajuband, the list is unending. Often brides tend to get confused about what should be included in the Dulhan set and what should not be. So, this article offers a quick guide for all the brides for selecting an enticing Dulhan set that would blend well with the wedding outfit or lehenga.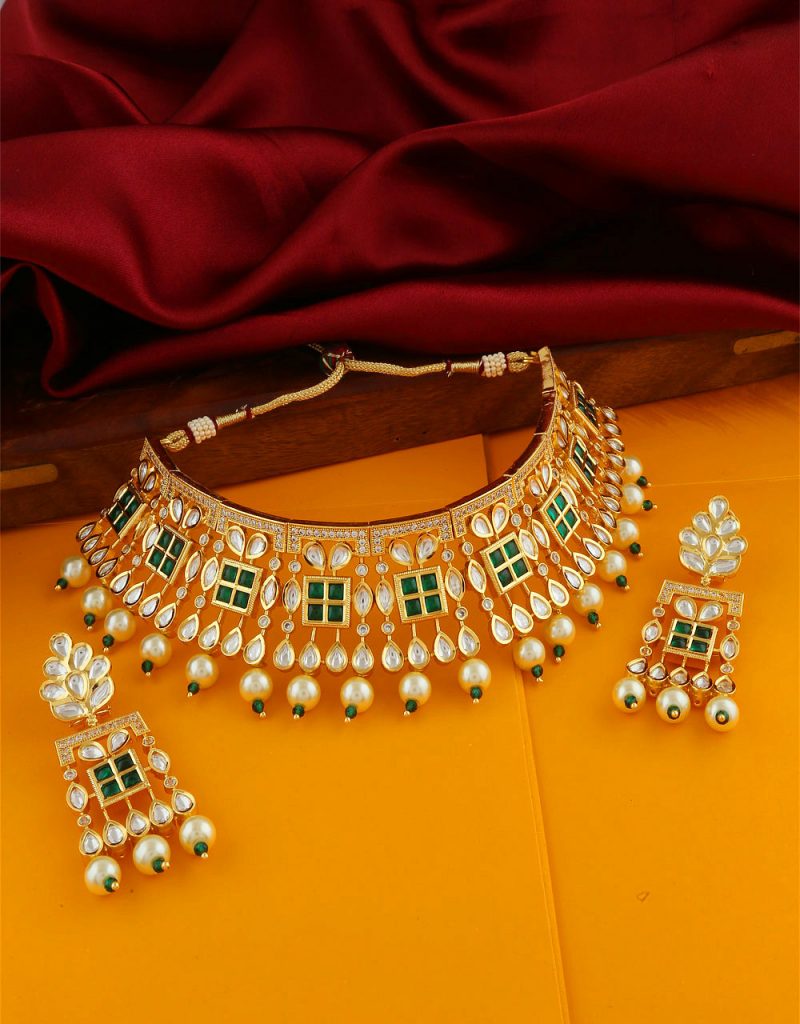 So, let's look at some of the must-have accessories in bridal jewellery:
Matha Patti
A mathapatti or a maang tikka is a must-have ornament for weddings. These accessories that adorn the hair adds a unique touch to the beauty of the bride. Some of the most popular mathapatti choices include Kundan Matha Patti, Gold Matha Patti, Platinum Matha Patti, and Borla design Maang tikka.
Necklace
Necklaces are a must for any wedding. It makes an integral part of bridal jewellery and is popular for adding the perfect embellishment to the overall look of the bride. Necklaces come in two variants including long necklace and short necklaces. A bride often opts for a long necklace design in the form of long haram or rani haar blending it with a choker necklace that fits tightly around the neck. On the other hand, if the design of the lehenga is very elaborate, brides opt for simple Chokers in huge size that doesn't make the lehenga look dull nor get lost in its charm.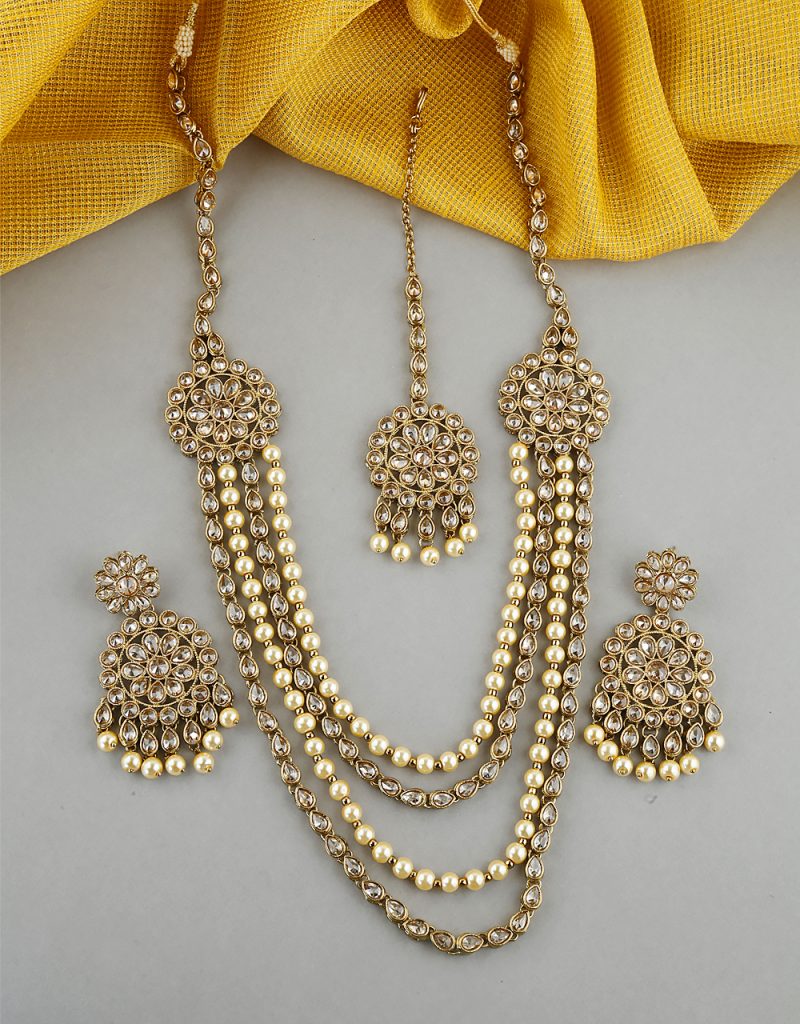 Bridal Nose Rings
The nose rings are unique to bridal jewellery. A bride can opt for varied sizes and designs ranging from big round nose rings to tinier versions comprising only of studs. In the case of bridal nose rings, the chain is attached to the hair and earrings that make it stay in place and add to the elegance.
Bangles
Bangles are yet another integral part of the wedding ensemble. These however tend to vary from region to region. India being a diverse country showcases a unique blend of cultures. While some brides opt for chuda, others tend to wear gold bangles, silver bangles, or green glass bangles.
Other additional jewellery
Besides the above-mentioned ornaments, other accessories including earrings, haathphool, anklets, bajuband, and kamar band are some of the must-include to the bridal jewellery that together enhances the complete look of the glowing bride.
Turn into a diva instantly choosing the perfect wedding jewelry to make your groom fall all over love with you once again!
Tags :