Are you getting ready for a visit to Los Angeles? With its iconic Hollywood sign, stunning beaches, and diverse attractions, it's no surprise that L.A. is one of the most popular destinations in America. Whether it's your first time or hundredth visit to this sunny city, there are specific tips and tricks you should keep in mind when exploring L.A., From navigating public transportation to finding the best restaurants around town. These 8  essential tips will help ensure your trip goes as smoothly and enjoyably as possible! Read on to discover all the must-know info before setting foot in Los Angeles.
Research the Neighborhoods
Before you pack your bags and head to Los Angeles, it's essential to research the city's different neighborhoods. L.A. is vast and diverse, with each neighborhood offering something unique. Whether you're looking for a trendy and hipster vibe in Silver Lake or a relaxed and family-friendly environment in Culver City, there's a perfect district. Take your time to research the different neighborhoods and decide on one that best suits your needs. This will make it easier to find accommodations, navigate the city, and discover the hidden gems that make Los Angeles a special place to explore.
Review the Cost of Living to Make sure it Fits your Budget
Exploring Los Angeles can be a thrilling and unforgettable experience, but before you start packing your bags and booking your flights, you need to know a few essential tips. One of the most important factors is the city's cost of living. It's vital to take the time to review your budget and make sure that a trip to L.A. is a feasible option for you financially. You need to know what you'll spend while exploring the city, from accommodation to dining out and transportation costs. By reviewing your budget beforehand, you can ensure that you thoroughly enjoy your time in Los Angeles without worrying about monetary constraints.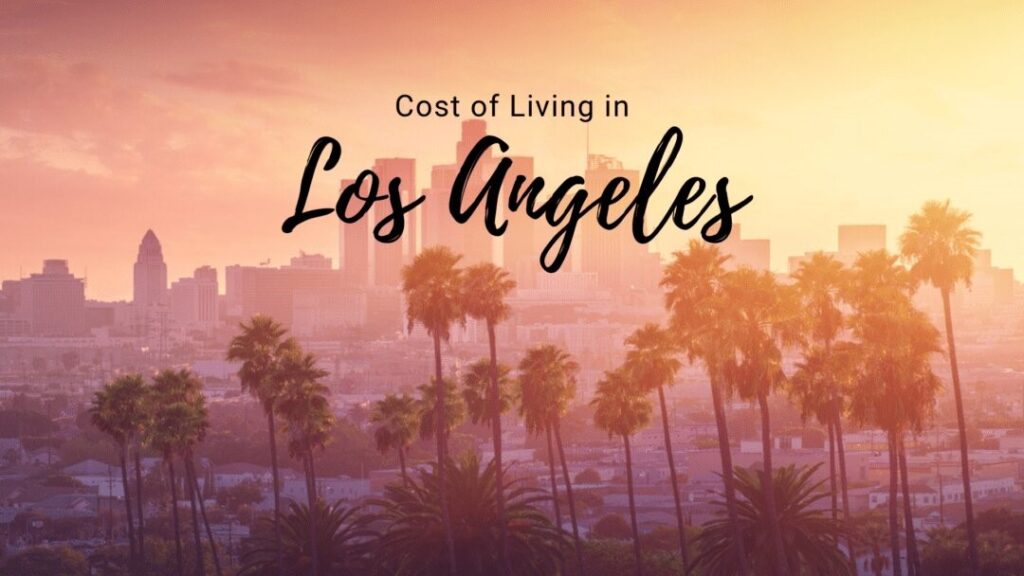 Look into Transportation Options to Get Around Town
Los Angeles is a city that offers endless possibilities for exploration, but it can be daunting to navigate without suitable transportation options. Before you embark on your Los Angeles adventure, researching your transportation options can go a long way. From trains to buses and ride-sharing apps like Uber and Lyft, many options are available. Each has its benefits and drawbacks, so weighing your options and deciding which one works best for you and your itinerary is best. Doing so can save yourself from potentially stressful situations and instead navigate the city with ease and confidence. So take some time to look into your transportation choices, and prepare to embark on a memorable trip through the iconic city of Los Angeles. If you want to go all luxurious you can opt for private jet company.
Consider Job Opportunities in Los Angeles
Los Angeles is known for its glamour, entertainment industry, and sunny beaches. It is no surprise that many people flock to the city in search of new opportunities and experiences. If you're considering exploring Los Angeles, it may be worth looking into the job opportunities available. The city boasts diverse industries, from the entertainment industry to technology and healthcare. Doing some research ahead of time can give you a better idea of the job market and what opportunities may be available. With diligence, dedication, and some luck, you could discover a successful career while enjoying everything Los Angeles offers.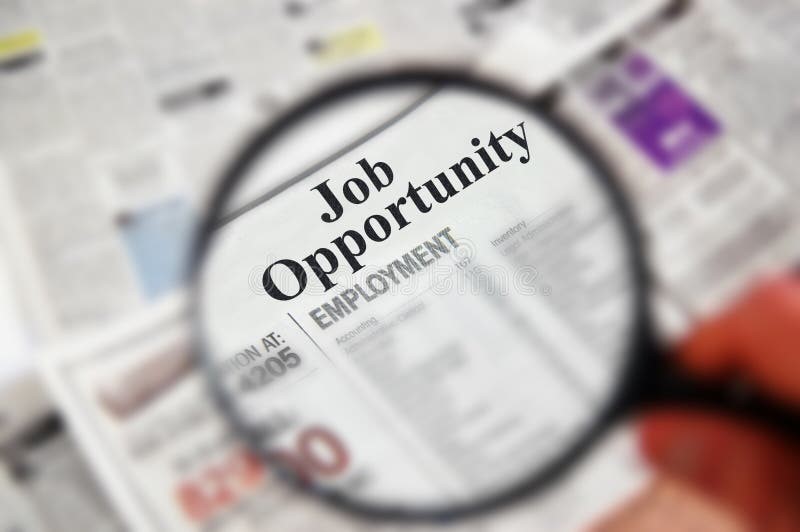 Check out the Weather
Before embarking on an adventure in Los Angeles, it is essential to take note of the weather. L.A. boasts a climate that is distinct from other parts of California. While some may assume that sunny skies and warm temperatures are a given, the region can experience drastic temperature fluctuations and even unexpected periods of rain. This is especially true in winter, where temperatures can dip to the low 50s. Don't be caught off guard! Check the weather forecast before hitting the town, and consider packing a light jacket or umbrella just in case. With these tips, you can confidently explore all the wonders Los Angeles has to offer.
Plan for the Entertainment
Los Angeles is a city that never sleeps, and there's always something to do for people of all ages and tastes. Whether you're a foodie, a beachgoer, or a thrill-seeker, proper planning is the key to making the most of your trip and experiencing all the city has to offer. Before you start your journey, plan for the entertainment you want in the city. Will you visit any world-renowned theme parks, catch a live performance, or spend a day at the beach? Knowing what you want to do and see will maximize your time in Los Angeles and provide a better guide to creating a budget. With some research and preparation, you can make the most of your trip to the City of Angels and leave with memories that will last a lifetime.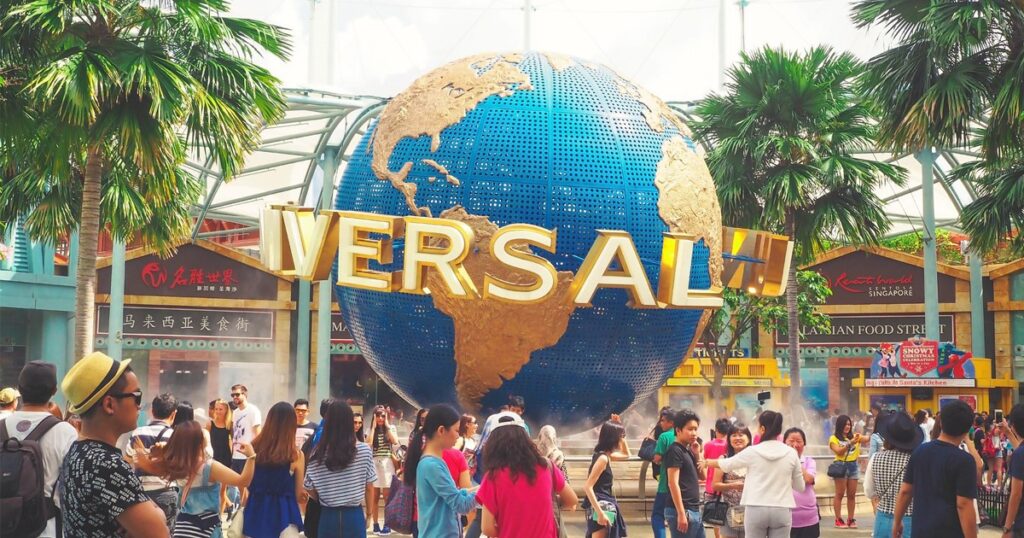 Think About what Types of Restaurants
Los Angeles, known as the City of Angels, is full of vibrant cultures and cuisines to explore. Knowing what types of restaurants and bars are available in the city is essential before deciding where to go. Los Angeles has everything from upscale restaurants with breathtaking views to dive bars with a laid-back atmosphere. Food lovers can grab authentic Korean barbecue, farm-to-table meals, or vegan options in the city. In terms of bars, craft cocktails, local beers, and wine bars are abundant throughout Los Angeles. Knowing what type of atmosphere and cuisine you want to experience before exploring will make your time in Los Angeles even more enjoyable.
Understand what kind of Tourist Activities there are in Los Angeles
Los Angeles is a city with many activities to do and places to see. However, it is crucial to understand what kind of tourist activities are available before starting your exploration. From popular theme parks like Universal Studios and Disneyland to the iconic Hollywood Walk of Fame and luxurious Beverly Hills, there are endless possibilities for experiencing Los Angeles. Moreover, the city's fantastic museums, beautiful beaches, and unique restaurants make it an excellent destination for all travelers. So, whether you're into history, food, or entertainment, Los Angeles has something that will suit your interests. Understanding the various tourist activities will help you plan your trip and have a fulfilling time in the City of Angels.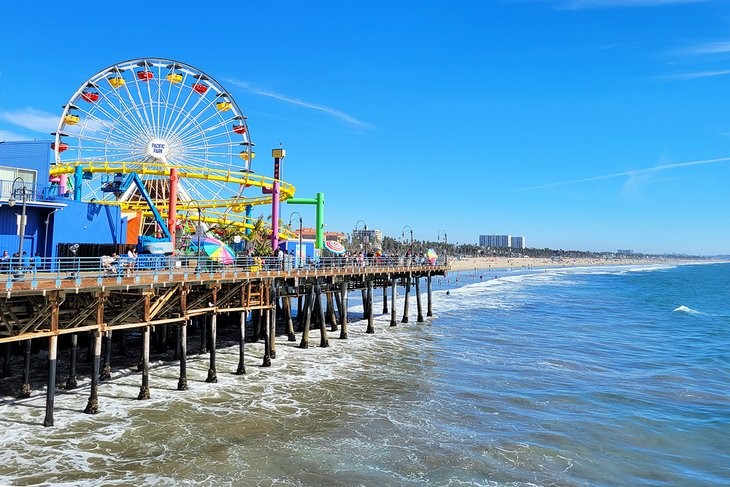 Conclusion
Exploring Los Angeles is best done with an open and adventurous spirit. Do your research, plan accordingly, and use the sights and sounds of the city to create memories that will last a lifetime. Don't be afraid to get lost or ask questions – you never know who or what could pop up along the way. So gather your belongings, book those tickets, and maximize your Los Angeles exploration! In the immortal words of Frank Sinatra: "Los Angeles – get ready "cause here I come."
Tags :