Karaoke is the perfect choice when you want to add some life to an otherwise dull party. Here is a list of the top Karaoke apps available on Google Playstore. They're ranked from 6 through to 1. So stick through the list to know and download the best Karaoke app available on the play store as of today!
KaraFun – Karaoke Party
Downloads: 500k

Rating: 3.4

Rating based on 4k+ Reviews

Price: Free with in-app purchases
So KaraFun has over 26,000 songs to choose from. The list holds various songs ranging from the chart-toppers currently, all the way back to evergreen classics. A free KaraFun lets you access all the pieces, with a 30-second preview available.
KaraFun enables you to scroll through all the music with a unique feature that allows you to add songs to your 'favorites' list so that they are easy to track back to.
KaraFun comes with an offline mode as well, which lets you stay in touch with your inner vocalist even on the go. And if you're one of the shy ones out there, this app's got you covered. There comes an in-built lead singer option that guides you also every song! 
Overall, KaraFun is an excellent app for a fantastic Karaoke experience, be it at a house party or an extended road-trip!
SlingPlayer – Karaoke your MP3
Downloads: 10M+

Rating: 3.9

Rating based on 102k+ Reviews

Price: Free with in-app purchases
SlingPlayer stands out on this list. It has one feature unique to this app alone. It lets you convert the already present MP3 music on your phones into Karaoke songs. Yes, you read, right! SlingPlayer takes songs from your music library and lets you sing over them.
It even lets you record your performance. You can re-hear it and fine-tune it as well. Once you're happy with the final result, you can save it and add it to your library. So now you can listen to your favorite songs in your voice.
You can also share your creation on Facebook and upload it on YouTube as well. It helps you stay in touch with friends and family irrespective of where they live. It's an app that brings us all together.
Karaoke Online – Sing & Record
Downloads: 5M+

Rating: 4.2

Rating based on 89K+ Reviews

Price: Free with in-app purchases
Karaoke Online's prime feature is its simplicity. It comes with a very easy to adapt to user interface and not too many complicated buttons. You can sing and record your renditions with one easy tap. Keep the party going all night, as you can sync this app with multiple devices, say your phone, as well as your tablet.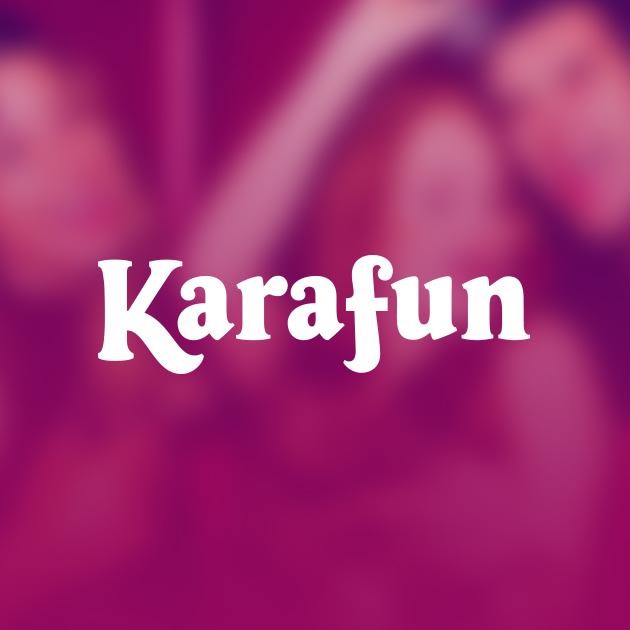 You can choose from 2020's top hits as the app has its playlist updated very often. You can also add new effects to your songs like additional reverb, echo, etc. It comes with a built-in VoiceSearch feature for a more comfortable user experience.
If you're the competitive one in your group, this is the karaoke app for you. Karaoke Online has a score feature to make things interesting for you and your friends.
Karaoke – Sing Karaoke, Unlimited Songs
Downloads: 50M+

Rating: 4.0

Rating based on 886K Reviews

Price: Free with in-app purchases
This app boasts its unlimited collection of songs the user can choose from. Not only do you have a choice in tune, but you can also select the language you want to sing it in. Receives updates quite often to add to its already vast playlist.
Songs are added daily. This app keeps you updated on the latest releases and artist collaboration that you can now jam to with the help of Karaoke – Sing Karaoke, Unlimited Songs.
It also offers features like real-time recording and playback. And once recorded, this can be shared with your friends and family available on the app. You can also see their recordings and encourage them alike!
Smule – The Social Singing App
Downloads: 100M+

Rating: 4.0

Rating based on 3M+ Reviews

Price: Free with in-app purchases
As the name suggests, Smule is a social Karaoke app. It lets you share your content and recordings with over 50 million people at a time. You can also view content from these people simultaneously.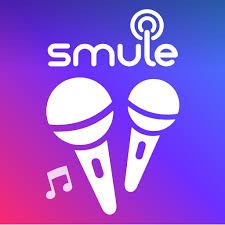 Besides the share feature, it also offers a lot of customization. You can add a pitch tuner in real-time to make your voice sound better. After recording your vocals, you can add a self-made video to your track and have an entire music video ready at the click of a button. 
There is also the ability to add special filters like vintage, Black&White, etc., to add a more personal touch to these videos. And if you relish any karaoke and wish to download it, you can take the help of Smule downloader. Bandcamp is an amazing platform to find music and bandcamp downloader can be used to download from it. Acapella is a feature unique to this app. You can sound like a pro and add polish to your recording with in-app available studio effects.
StarMaker Interactive
Downloads: 50M+

Rating: 4.3

Rating based on 929k+ Reviews

Price: Free with in-app purchases
It holds the number one spot on this list for a variety of reasons. To list a few, one of the only apps to provide a desi-touch to it. With songs from around the world, this app is the epitome of a perfectly curated Karaoke experience from all regions and cultures.
The hook is a feature that allows you to sing only the best parts of your favorite songs—giving you a satisfying and entertaining experience. Share is also a popular feature on StarMaker. You can share and view content from all over the globe. Like, share, and even comment on a friend's post. One of the most exciting platforms to make new friends!
You can also share your thoughts on the latest releases and get into an interesting conversation with other users—a perfect platform for you to learn and share your thoughts.
Tags :