A road trip can be an exciting adventure, whether you're traveling with friends or family. To ensure a smooth and enjoyable journey, it's crucial to pack the right items. While the specific items you need may vary depending on your destination and personal preferences, there are several essential things that you should bring for a road trip. About to get on the exhilarating journey and don't know what to bring? Don't sweat it. We ask travel junkie, Capt. Ambrish Sharma on the essentials for road trips. These list of items will help make your road trip safe, comfortable, and memorable.
Prepare: "Your road trip essentials start with adequate planning," Capt. Ambrish Sharma says. As much as this sounds simple. The last thing you want is to forget an important item that can mar the overall travelling experience. From how long you want to spend on the road to the list of attractions you want to visit, get started with mapping out travelling plans. "Moreover, start getting the items in advance, that is as soon as you plan to take the road trip," Capt. Ambrish Sharma advises. 
Road Maps or GPS: Make sure to have a roadmap or a GPS device to navigate your way effectively. This will help you stay on track and find your destination without any hassle.
Snacks and Drinks: Pack a variety of snacks and drinks to keep everyone energized and satisfied during the journey. Opt for non-perishable items like granola bars, nuts, fruits, and bottled water.
First Aid Kit: Accidents can happen anywhere, so it's essential to have a well-stocked first aid kit. Include band-aids, antiseptic wipes, pain relievers, adhesive tape, and any prescription medication you may need.
Emergency Roadside Kit: Prepare for unexpected car troubles by packing an emergency roadside kit. It should include jumper cables, a flashlight, a tire pressure gauge, a spare tire, a jack, and basic tools like wrenches and screwdrivers.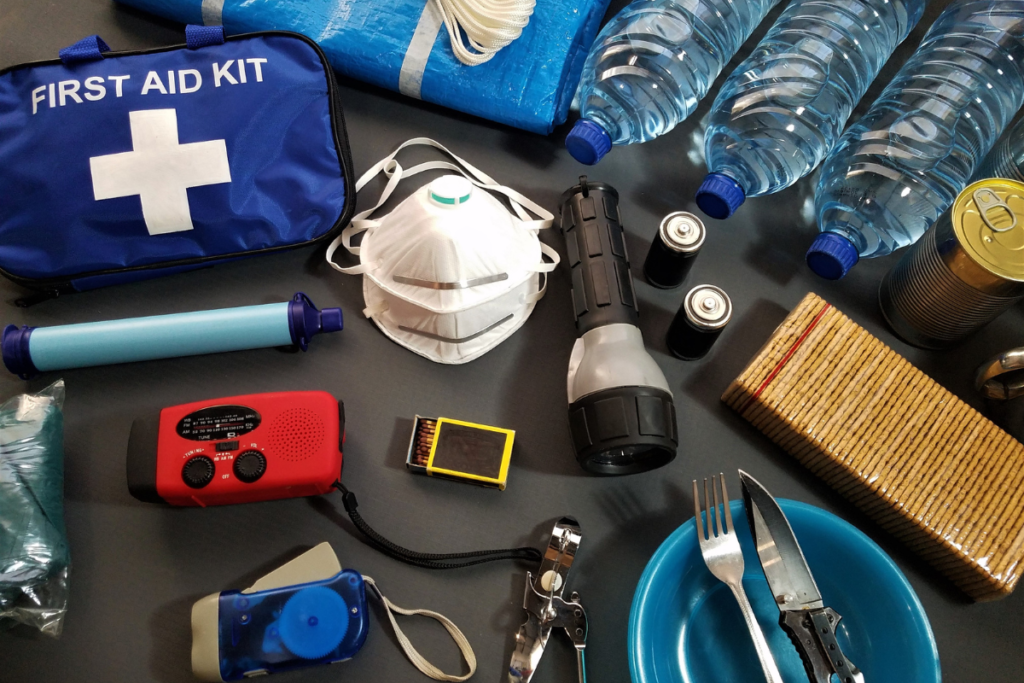 Spare Keys: Keep an extra set of car keys in a safe place, preferably outside the vehicle. It can save you from a potential lockout situation and avoid ruining your trip.
Cash and Cards: Carry some cash and multiple credit/debit cards for emergencies, tolls, or situations where cards might not be accepted.
Entertainment: Long hours on the road can be monotonous, so pack some entertainment options. Bring books, magazines, portable gaming consoles, or download movies and music on your devices.
Travel Pillows and Blankets: Comfort is crucial during a road trip, especially if you plan to sleep in the car. Bring travel pillows and blankets to ensure a cozy and restful journey.
Toiletries: Pack essential toiletries such as toothbrushes, toothpaste, soap, shampoo, conditioner, and toilet paper. Also, carry hand sanitizer and wet wipes for cleanliness on the go.
Clothing and Weather Gear: Check the weather forecast for your destination and pack appropriate clothing. Bring versatile outfits, including layers, to accommodate varying temperatures. Don't forget to include raincoats, umbrellas, and sturdy shoes for outdoor activities.
Travel Documents: Keep all necessary travel documents in a secure and easily accessible place. These may include driver's license, identification cards, vehicle registration, insurance papers, and any required permits or visas.
Technology and Gadgets:In today's digital age, electronic devices play a significant role in road trips. Bring your smartphone, along with its charger and a car charger. A portable power bank ensures your devices stay charged, even in remote areas. If you enjoy photography, pack your camera, extra batteries, memory cards, and a tripod.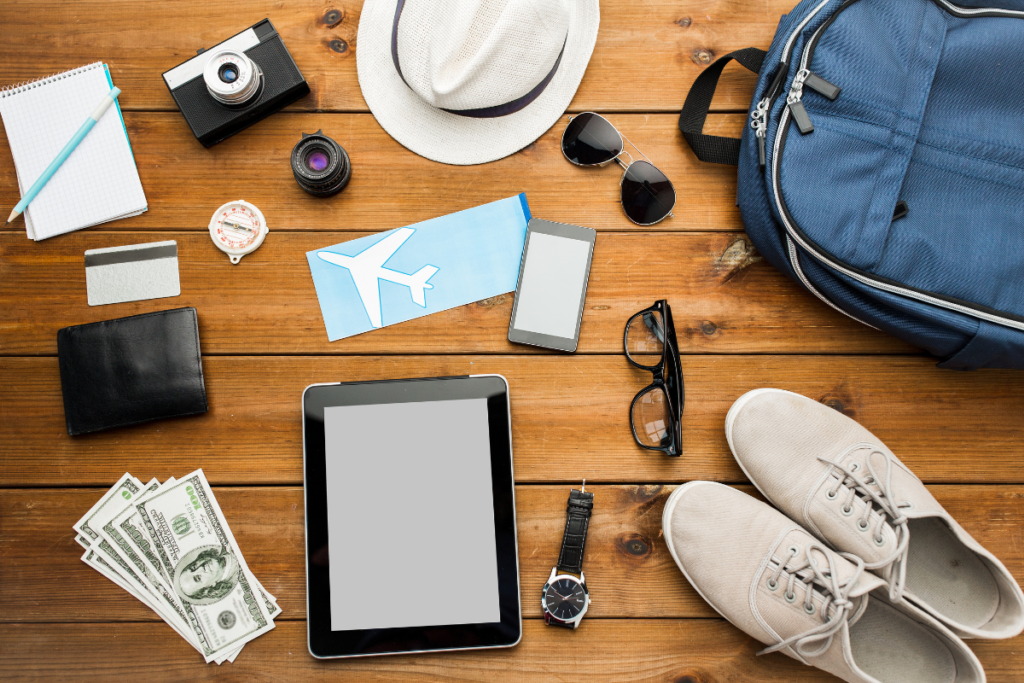 Camera and Memory Cards: Capture the beautiful moments of your road trip by bringing a camera. Carry spare memory cards or film rolls to store your pictures and videos.
Travel Games and Activities: Keep everyone entertained during the journey by bringing travel games like playing cards, board games, or travel-sized versions of popular games.
Trash Bags: Maintaining cleanliness is important during a road trip. Pack some trash bags to keep the vehicle tidy and dispose of any waste properly.
Reusable Water Bottles: Stay hydrated by carrying reusable water bottles for everyone in the car. It's an eco-friendly choice and will save you from buying bottled water frequently.
Sunscreen and Insect Repellent: Protect yourself from harmful sun rays and pesky bugs by applying sunscreen and carrying insect repellent. This is particularly important if you plan to spend time outdoors.
Travel Insurance: Consider purchasing travel insurance to protect yourself from any unforeseen circumstances, such as trip cancellations, medical emergencies, or lost luggage.
Travel Pillows and Blankets: Comfort is crucial during a road trip, especially if you plan to sleep in the car. Bring travel pillows and blankets to ensure a cozy and restful journey.
A Sense of Adventure: Lastly, don't forget to bring an open mind and a sense of adventure. A road trip is all about exploring new places, creating memories, and enjoying the journey as much as the destination.
Conclusion 
This list was provided by Capt. Ambrish Sharma serves as a general guide, and you can modify it according to your personal needs and preferences. It's always a good idea to make a checklist and pack in advance to avoid any last-minute rush or forgetting essential items. With the right preparation and a positive mindset, your road trip is bound to be an incredible experience filled with new discoveries and unforgettable moments.
Tags :