In India, fixed deposit is one of the popular investment choices of risk-averse investors. The safety of invested capital that is offered by FDs holds much value in the current scenario as the economy is going through a low-phase.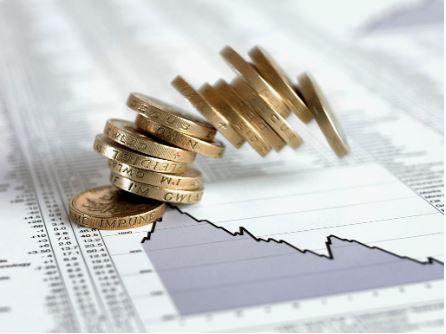 The economic turbulence has also affected the bank FDs and they now range from 3.5 to 5.5% depending upon your choice of lender and tenor. Postal FD rates are up to 6.7% but they are not as flexible when it comes to tenor and early withdrawal options. Corporate FDs are offering a higher interest rate than bank FDs but financial advisors recommend only those company FDs that have a higher credit rating. 
For example, Bajaj Finance is offering an interest rate of up to 6.85% on its FD plans. Also, it has received FAAA/stable rating from CRISIL and MAAA/stable rating from ICRA. ICRA and CRISIL are highly reputed credit rating organizations and an 'AAA' rating signifies that your investments are safe with them.
Before investing in a corporate FD you should compare with the features of FDs that are given below:
Withdrawal options 
Some corporate FDs are slightly stricter when it comes to premature withdrawals as you might have to pay a heavy penalty if you withdraw your deposits before completion of the initial 3 months from the investment date. 
However, some NBFCs provide the option of availing a loan against your FD without pledging any collateral. This means that you no longer have to break your investment in case of a financial emergency. 
Also, you can use the tenor range offered by the finance companies to invest in multiple FDs of varying tenors. This will provide better liquidity and in emergencies, you can withdraw from one or more FDs instead of withdrawing your entire investment. 
Interest Rate
As the FD interest rate applicable on a corporate FD is much better than bank FD rates, it will provide better returns at maturity. 
Let's say that you want to invest Rs. 10,00,000 for 5 years in an FD. If you invest the same amount in a bank FD you will get up to a 5.5% interest rate at the most whereas a corporate FD like Bajaj Finance will grow your investment at 6.85%. The returns provided by both bank FD and Bajaj Finance FD are given in the below table:
| | | | | | |
| --- | --- | --- | --- | --- | --- |
| FD scheme | Amount  | Tenor  | FD Rate | Interest | Maturity Amount |
| Bank FD | Rs. 10,00,000 | 5 | 5.5% | Rs. 3,14,066 | Rs. 13,14,066 |
| Bajaj Finance FD | Rs. 10,00,000 | 5 | 7.35% | Rs. 4,04,386 | Rs. 14,04,386 |
You can see here that the bank FD rate is good enough to grow your investment by 31.4% in 5 years whereas with the same amount and tenor Bajaj Finance FD will increase your savings by 40.43%. 
Tenor flexibility & investment options 
Bank FDs also provide a flexible tenor like corporate FDs but they lack when it comes to providing modern-day investment options. For example, Bajaj Finance FD gives you the option of investing in multiple FDs with a single cheque which you won't find anywhere else. 
Also, an additional 0.25% senior citizen scheme interest rate, the option of investing in cumulative and non-cumulative FD plans at once, and choosing tenor between 12 and 60 months make Bajaj Finance FD one of the best FD schemes in the market.
Investors have always seen fixed deposits as a safe option to grow their investments quickly. However, the recent bank FD rates might worry you as they have been reduced quite a bit due to the economic condition and repo rate cut done by RBI. You can think of investing in Bajaj Finance FD that is offering a high FD rate up to 6.85% and the safety of the investment amount. Also, modern-day investment options like an additional 0.10% on using an online FD form to open an FD account and multi-deposit facility that enables you to invest in different FD types make it one of the best FD schemes.
Tags :