Men are thankfully being more interested in spring/summer fashion. You see a lot of guys experimenting with new looks and outfits. Everyone wants to look their best. The notion that dressing up is somehow "unmanly" is now mostly recognized as outdated and toxic. And while I appreciate us guys being pickier about what we wear, I also understand we sometimes find it difficult to find inspiration. Yes, there are social media influencers and celebrities offering tons of outfit ideas. But they may not always be for us, especially in the pants department. But don't worry. This blog will show you the 6 pants variations that are all you need to make a statement in spring/summer 2021. Read on to find out more.
#1: Chinos From Off the Beaten Track
Denim has been around for over a century and is probably never going away. But it is by no means the only option when it comes to stylish pants. American-made chinos offer tons of quirky fits and colors to choose from. It's time to put the unwritten rule that men's pants should be muted to rest. In 2021, you can be sure chinos will be everywhere. Ranging from mauve to green to blue, there is really no shortage of colors to add to your wardrobe. Chinos also tend to make a more adventurous statement than everyday denim. The only thing holding you back is the fear of looking too good. A good pair of chinos is all you need to step your wardrobe game up multiple levels.
#2: The Everyday Denim
Denim jeans are a unique part of American culture and have been so for well more than 100 years. Denim jeans originally began as utility wear, thanks to their durability and toughness. Jeans have been blue-collar staples in every part of America, from the steel mills of Pittsburg to the wide-open ranches in Wyoming. And what's most surprising is we still wear jeans to this day. Of course, there are now many different types and styles to choose from than just a no-nonsense piece of everyday clothing.
Straight-fit jeans aren't as common as skinny-fit or stretch-fabric jeans. But they offer a fairly stable foundation to style the rest of your outfit around. Straight at the hip and legs, straight-fit jeans are the perfect item for both workwear and leisure. An understated but stylish pair of everyday denim, with an overshirt, and a pair of good boots is all you need to keep the spirit of the American working man alive.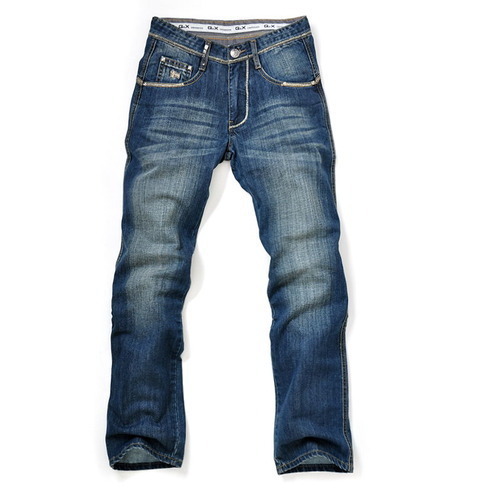 #3: Khakis for the Confident Man
Confidence is an admirable and attractive trait, even if it may not always be as common as we like. It's okay for a guy to not always feel confident, but certain pieces of clothing can help center you. For example, a stylish pair of khaki pants is one of the most underrated pieces of clothing that a man can own. Why? It is stylish, bold, and mature all at the same time. A pair of khakis and a pastel shirt practically scream affluence and confidence. Don't believe me? Try it for yourself. It's one of those wardrobe essentials that separate the men from the boys, regardless of your actual age.
#4: Taper Fit Jeans for Guys Who Don't Skip Leg Day
Skinny jeans are actually quite a lot of fun. But bigger guys with muscled legs can often find them impossible. So impossible, that going out with no pants at all starts to look appealing. I'm all for self-expression, but that might be expressing a bit more than people need to see. So, what is the answer to your squat-rack fanatics? A pair of taper fit jeans. These are wider at the upper leg, with enough room for those big quads to move freely. They slim down at the ankle, so your sneakers can complement the shape of your lower body better.
#5: The Rockstar Ultra-Skinny Jeans
Ultra-tight pants have been around as long as Rockstars. Some of the outfits that rock legends like Mick Jagger or Eddie Van Halen have worn on stage have sent crowds wild. And there's no reason you can't show off your legs and butt in this day and age either. Obviously, you don't want to walk around like a Rockstar from the hair-metal era. But you can still buy a pretty decent pair of ultra-skinnies that don't squish you in the wrong places. Done right, you can even pull them off wearing a graphic tee or a comfy hoodie.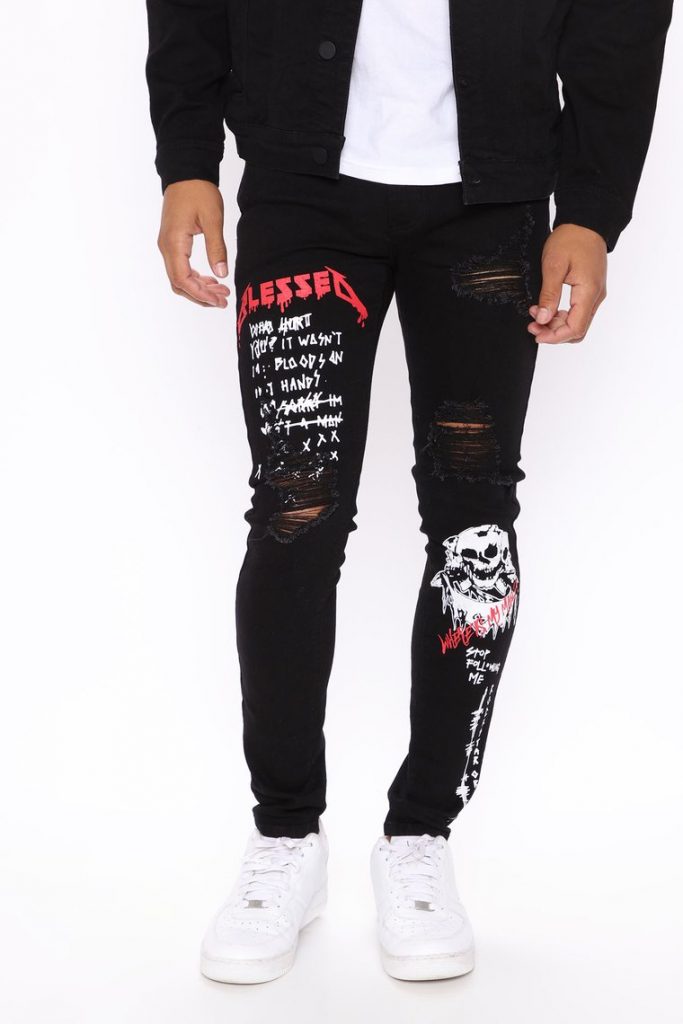 #6: All-Purpose Stretch Slim-Fit Pants
This is another staple that no male wardrobe can be complete without. These pants are fitted nicely, but not to the point of being comfortable. Stretch slim-fit pants look good without being impractical for just about any situation except a black-tie dinner. That means you can wear the same pair in any number of settings without looking underdressed. There are several options when choosing a pair of stretch slim pants made in the USA. You may want to take your time experimenting with several fits and materials until you find the perfect balance.
Tags :