Say hello to know healing capacity of birthstones. Their vivid colors and one of its kind shades are well-known around the globe. In addition to its healing powers, it can also turn out to be a thoughtful gift for a loved one. Be it your mom, sister, spouse, or children, your family members will be able to benefit a lot from these stones. In addition to an absolute fashion statement, it also turns out to be a soothing companion to troubled minds. From a pretty looking pendant, gold braided ring, to a beautiful ring with names for mothers, it seems to fit in every piece of jewelry.
Well, there is more to these birthstones than just being sparkly and one of a kind. Let's check out some reasons why these birthstones are a great choice for many people and for their near and dear ones.
1- They are a Source of Positive Energy:
Birthstones help attract the essence of the universe's charm and reverse the harmful effects of mental, physical, and spiritual obstructions. Many people have reported deeply positive gains by putting on a birthstone that matches their birth month. This helps them to overcome stress and depression. It promotes a positive outlook on the meaning behind your spiritual vibes.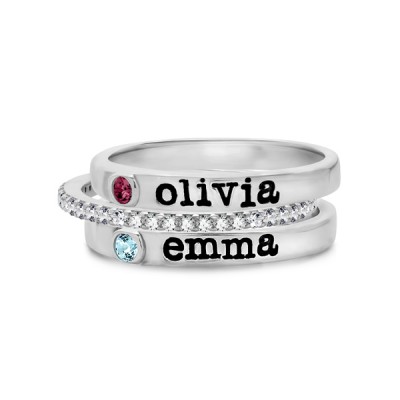 2- They Align With Your Star Sign:
You may know that celestial bodies are aligned to each and every month. So, a person witnesses immense influence of a particular planet according to the month he or she was born in. What's even more interesting is that certain gemstones associated with these planetary bodies have the power to influence your life's direction on crucial choices like life, marriage, or career. When a person puts on the right gemstone based on the birth month, he or she is certain to harness these celestial bounties to make a positive impact on life.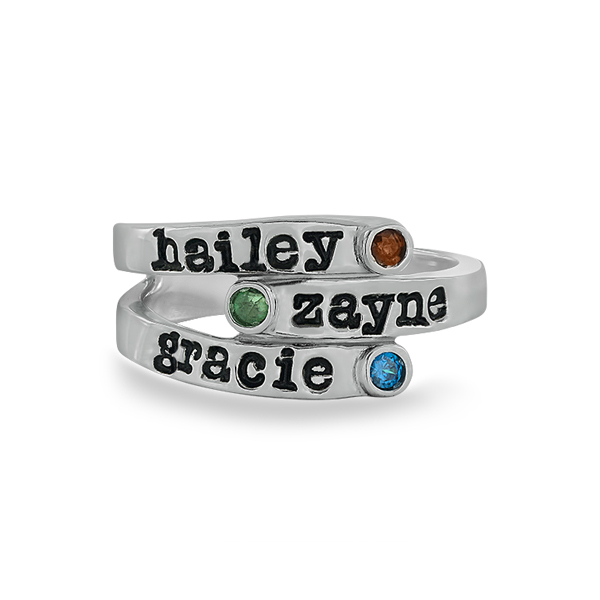 3- Versatile Fashion Piece: 
A birthstone does not always fall under a particular color category; they are vibrant, sparkly, timeless, and classic. Thus, they fit in with any outfit; wear it with a cocktail dress or simply with jeans and T-shirts. If you want to choose a gemstone that is not as per your birth month, you can buy various gems affixed jewelry and pair it as per your mood. Preferable options include custom stacking name rings and chevron rings.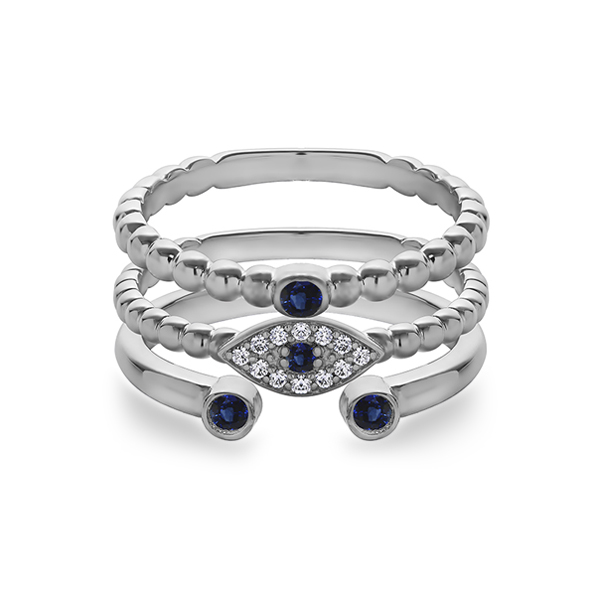 4- Birthstones Reflects Your Personality:
Birthstones get categorized as per the Birth month, and that's the reason they are unique on every individual. They reflect your personality traits. While clothes give us an avenue of exhibiting our style and preference, throwing in jewelry and accessories with set-in Gemstones takes the outfit to the next level.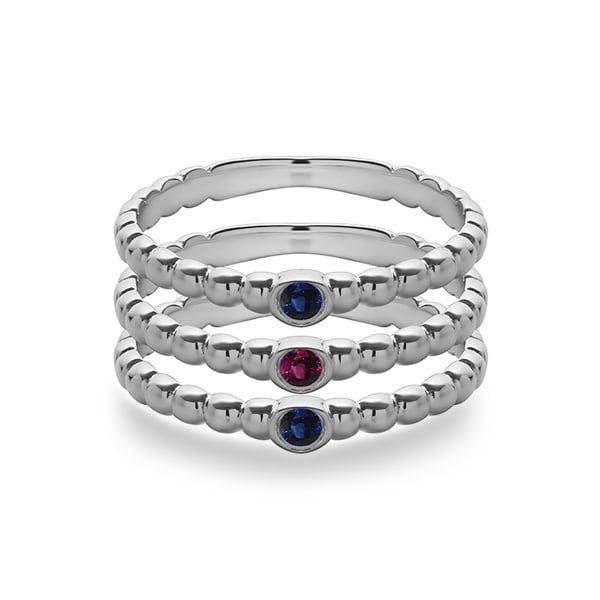 Parting Thoughts
Birthstones truly reflect an individual's personality thanks to the vibrancy of its color and design. Add a touch of boho yet sophisticated chic look to your wardrobe by selecting birthstone as per your birthdate. They inject class and style to any look; their versatility reflects in a subtle yet alluring way.
Tags :