While the pandemic has proven beyond doubt that technology will continue to play an intrinsic role in our lives. Due to the restrictions placed on movement, there are several technologies that helped us navigate these changes. As the precautionary measures taken in 2021 become the new norm, several technologies that have gained traction this year will continue to dominate the tech industry in 2021.
The pandemic has undoubtedly boosted the IT services industry. And as the appetite for digitization continues to grow, all digital agencies stand to benefit if they recognize the need of the hour if they make room to accommodate these changes.
Remote Working Tools 
The pandemic has surely accelerated the shift towards remote working. As more and more organizations understand the benefits of letting their employees work remotely, they are looking for communication and management tools that will help them function smoothly. It is becoming increasingly important for agencies to have tools that help them continuously evaluate the value of their virtual collaborations. Video conferencing tools and remote project management tools will be in high demand in 2021. This is a golden opportunity for digital agencies to create custom RPM software that can help companies belonging to different industries monitor their progress, clock in remotely, and communicate.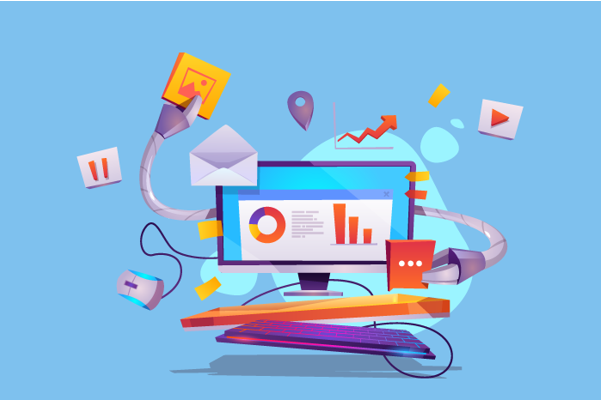 Automation Tools
While certain essential workers and industries have continued to function through the pandemic there have been significant attempts made to reduce human-to-human interactions. Since organizations continue to follow certain precautionary measures, there will be an increased need for automation in various sectors. This is where digital agencies come into play. Whether it is an assembly line or office space, automated machinery will continue to dominate the technological demand in the year 2021. This is a great opportunity for digital agencies to acquire the right resources f this field or concentrate on these fields and profit off these changing trends.
Cognitive AI 
Several industries are reducing the need for manual oversight and want to automate processes that make their day-to-day functioning efficient and reduce the redundancies and errors in these systems. Several businesses are turning to cognitive AI models which can further learn processes and vastly reduce the need for human intervention. Chat boxes for example are a great way to reduce the need for customer care representatives and in fact, increase the speed of operations since they are available to answer queries 24*7.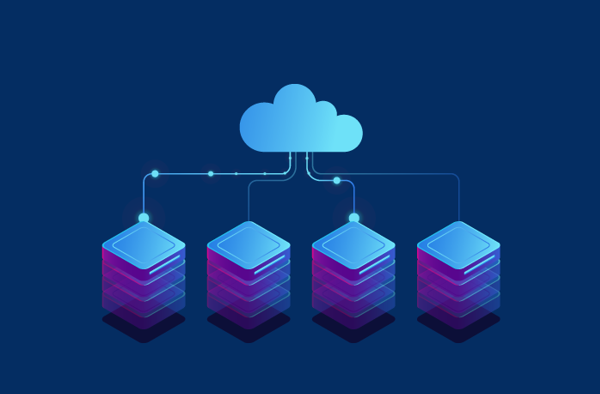 Cloud Computing
Cloud computing happens to be the bests resource for any organization that wants to divide their resources such as data storage and computing power to create the most cost-effective and efficient systems. As more companies consider remote working, cloud computing is becoming one of the most sought-after system tools that can help employees effectively share resources without any glitches. This is why cloud computing will see a rise in the coming years and this is a key area for IT companies to be focusing on.
5G Network 
One of the most notable technological trends in 2021 is the rise of 5G networks over the world. This form of wireless communication is expected to not only revolutionize the telecom industry but also will help catalyze an industrial shift towards the internet. This technology is set to provide the industries with an improved ability to share data quickly and eliminate process delays and redundancies and make sure that all the processes that need real-time inputs are not disrupted due to poor network speed. 5G networks will also ensure that there is uninterrupted and fast communication on the floor and even between two machines.
Cognitive Science 
As more and more millennials join the workforce, a change in the age-old methods of recruiting was a must. One of the revolutionary technologies that will impact hitting in various industries is cognitive science which will help HR executives identify talented individuals much faster. This technology will be able to help them quicken the screening process and will eliminate the need for manual oversight and the need for traditional resumes.
Cognitive science will also have an impact in the field of criminology as it will help automate the interrogation process. It will also be able to help identify behavioral problems and help educators, counselors and even psychologists evaluate necessary parameters with ease.
Intelligent Networks 
Another field that is expected to boom in the year 2021 is intelligent networks. As the pandemic forced many of us remotely, many organizations realized the benefits of letting their employees work remotely, many of which are considering continuing this practice in the future. As remote working becomes a new normal, there will be an increased need for smart networks that can support different architectures at the same time. This flexibility is only afforded by intelligent networks and hence this domain will definitely dominate the technological sector in the year 2021.
Edge Computing 
There has been an exponential increase in the consumption of media online. There has been a steady increase in streaming platforms and online game patrons for a few years now, but this market has seen a drastic boost in the year 2020. Edge computing plays a key role in these services and as more and more media ends up online, edge computing is bound to see greater heights. If you're a company that provides IT services, this is a great area to provide expert advice and services in.
Change is not always welcome, but it is inevitable and therefore the best way to go forward is to adapt to the branches of the IT sector that are seeing significant boosts. The aforementioned niches such as remote working tools, automation, cloud computing, AI technology, and cognitive AI are great sectors to place your bets.
Tags :