Do you often watch videos on YouTube? Looking for good quality content on YouTube to make yourself entertained and happy? If yes, we suggest you follow one of the most popular and successful running YouTube channels, Vlad and Niki. With a huge fan following of 94.3 million subscribers, Vlad and Niki is one of the most-subscribed YouTube accounts famous worldwide.
The channel features content related to roleplays, vlogging, and advertising, serving as the perfect source of entertainment for people from all walks of life. The channel moves around two Russian American-born young brothers Vladislav Vashketov and Nikita Vashketov. Despite their young age, the two brothers have already experienced a sweet taste of success. They are already well-known millionaires and are enjoying a luxurious life at a very young age. The main source of their income is their YouTube channel.
Many of their fans are curious to know Vlad And Niki's net worth. People are eagerly waiting to know how much young kids are earning. If you also want to see the income details of Vlad And Niki, then this blog is for you.
In this comprehensive blog, we have tried our best to equip the audience with the best information about Vlad And Niki's net worth and many other details. Without delaying further, let's get started.
Vlad And Niki YouTube Channel 
If you are a big YouTube fan, then you must have heard about Vlad And Niki. Vlad And Niki need no introduction. It is one of the most-followed and viewed YouTube accounts featuring Russian American-born brothers Vladislav Vashketov and Nikita Vashketov.
Born in 2013, Vladislav Vashketov is a 10-year-old kid, and born in 2015, Nikita Vashketov is 8 years old. The kids mainly live in Miami, Florida, and sometimes Dubai, United Arab Emirates.
Native of Moscow, Russia, their parents Sergey and Victoria Vashketov are the ones who manage and handle their famous YouTube Channel. You will be surprised to know that the family runs and manages almost 21 YouTube channels in 18 different languages.
The family's main YouTube channel is the world's 8th most-watched and 10th most-subscribed account.
History Of Vlad And Niki YouTube Channel
It was in the year 2018 when Vladislav and Nikita's father decided to quit his good-earning sales job to help his kids start their YouTube Channel. The kid's parents helped their YouTube channel with branding and licensing. The YouTube channel features both brothers in different types of videos including roleplays, vlogging, and marketing.
The channel signed a representation contract with an Australian-based licensing company named Haven Global to produce new content, customer products, and licenses for mobile applications under their channel.
That's not all! They even signed a contract with Hong Kong-based toy manufacturing company, Playmates Toys to develop toys under their brand.
Vlad and Niki's Net Worth
One of the most trending questions about Vladislav and Nikita for which people are seeking answers is what is Vlad and Niki's net worth. Well, it is quite evident that they are two of the highest-paying YouTubers worldwide. In fact, they are also two of the youngest YouTubers who have earned a lot of success and fame in the entertainment industry that too at a very early age.
Talking about Vlad and Niki's net worth, if reports are to be believed the brothers were considered to be the YouTubers making the most money per video at an estimated figure of US$312,000 per video in 2019.
Currently, the combined net worth of both brothers is anywhere between US $21.7- $130 million.
Other Young Millionaire YouTubers
Apart from Vladislav and Nikita, they are many other young YouTubers making a truckload of cash. Some of the famous names are listed below.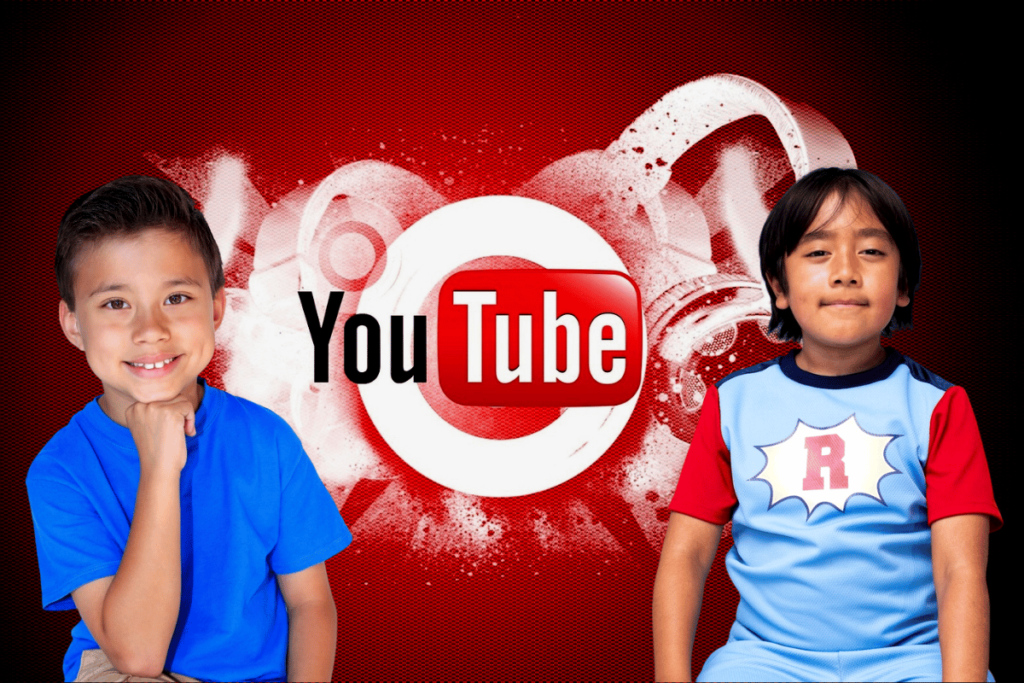 Everyone knows about Ryan Kaji who runs a famous YouTube channel named Ryan's World. With 34.4 million subscribers, Ryan's World is a popular YouTube channel featuring Ryan Kaji along with his family members including his father, mother, and twin sisters.
The content on the channel is mainly for kids aged between 2–6 years. The channel releases a new video daily. The channel is also one of the top 10 most-subscribed YouTube accounts in the US.
Evan is an 18-year-old YouTuber successfully running a famous YouTube channel named EvanTubeHD. Evan started his YouTube channel in 2011 and has been entertaining people with positive family-friendly content since then. Currently, there are about 7.03 million followers on his YouTube channel.
Apart from the above, some other young YouTubers who are making whopping money are Danielle Cohn, Emma Chamberlain, and many more.
Tags :